Daily Feminine Wash and Red Day Feminine Wash: What's The Difference?
Learn more about the difference between a daily feminine wash and red day feminine wash, and why it matters.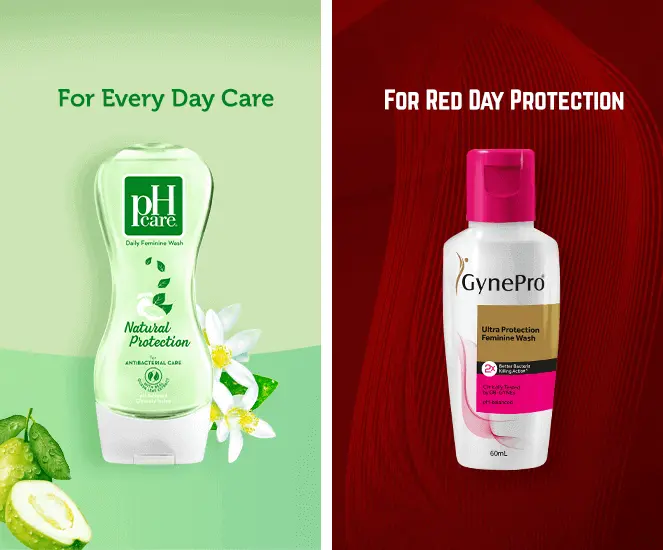 Each month, some women carefully plan their workouts, activities, and even outfits around their regular days and potential red days. Taking time to schedule things can help women know when their bodies will be at their peak, and possibly at their lowest in terms of pain and energy levels.
Careful planning shouldn't just be limited to your social calendar though. Did you know that you also need to plan when you'll use different types of feminine wash to protect your intimate area? Take a look at how your body changes during this monthly cycle, and the importance of switching from a regular feminine wash to a red day feminine wash.
Here's Why You Should Use Two Types of Feminine Wash
A woman's monthly menstrual cycle usually lasts between 24 and 38 days. During this timeframe, a lot of changes happen in the body. Women whose red days are about to deal with abdominal cramps or dysmenorrhea, bloating, breakouts, fatigue, bloating, and headaches, to name a few. At this point, your body's levels of estrogen and progesterone hormones also drop because you don't get pregnant, ultimately leading to period flow.
Because of these changes, you may want to consider cycling between a daily feminine wash and a red day feminine wash. While both products aim to keep your feminine area clean and free from odor and irritation, there are some differences to take note of.
A daily feminine wash is gentle and safe for everyday cleansing and odor protection for your feminine area. It can also have antibacterial properties that can fight odor-causing bacteria.
Meanwhile, a red day feminine wash is meant to be more antiseptic and antibacterial. On red days, your skin can be exposed to factors like moisture and friction from sanitary pads. Furthermore, your feminine area is also more vulnerable to bacteria build-up, odor, itch, and irritation. As such, a specially-formulated red day feminine wash that helps fight bacteria and eventually resolve these issues can be helpful.
Choose the Right Type of Feminine Wash Today
Knowing the type of feminine wash to use on ordinary days and red days can be advantageous because it gives you an added layer of protection. Take the guesswork out of choosing the right type of feminine wash, and go for tried-and-tested options that'll help you take care of your feminine area.
Looking for feminine wash for your ordinary days? Choose pHCare! This OB Gyne-tested feminine wash has a balanced pH level of 5 and is safe for daily use. Even better, it's formulated with pH Care OdorProtech™ that can help gently clean the feminine area and reduce odor build-up.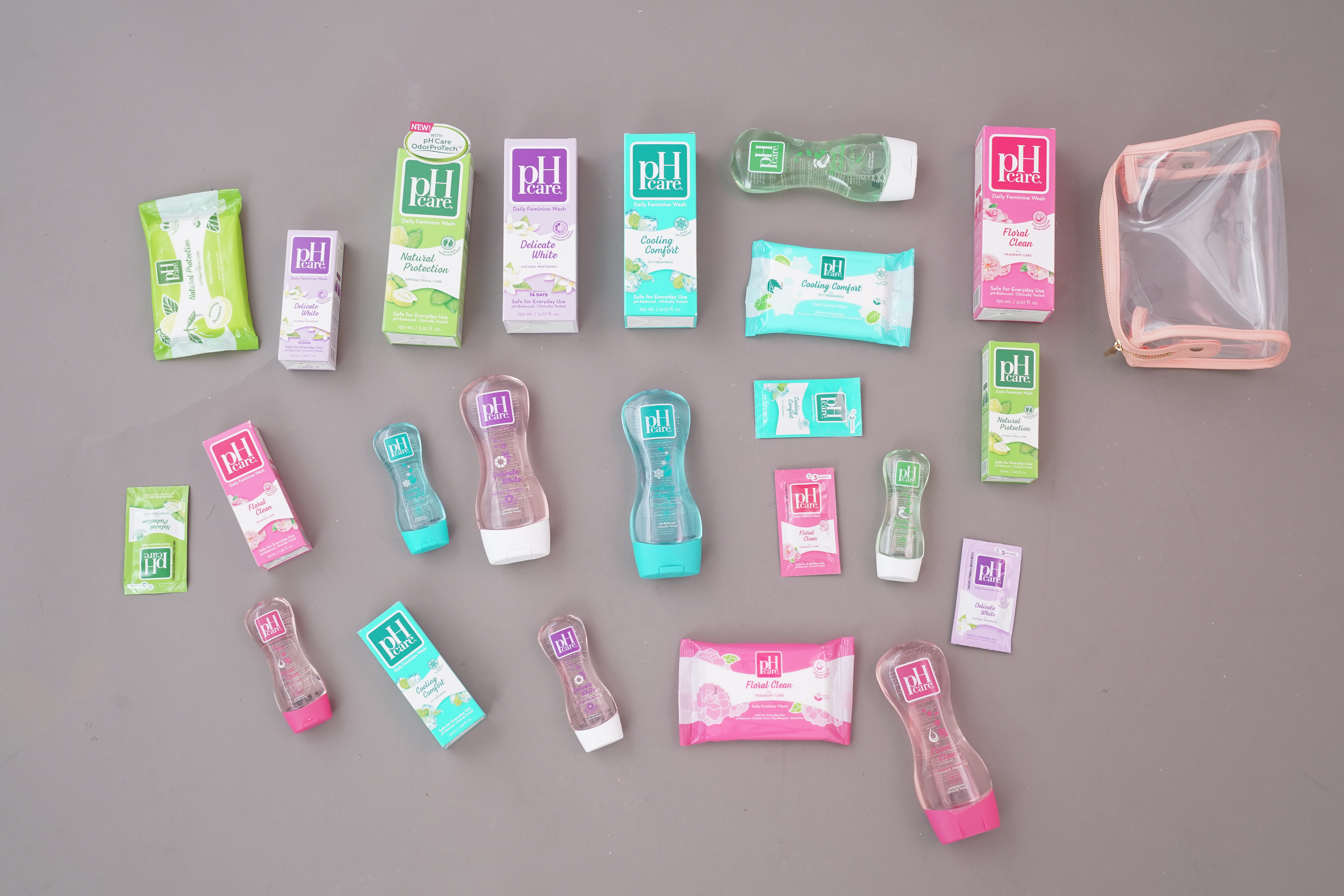 Once the red days arrive, you can then use GynePro® Feminine Wash. It's an antiseptic feminine wash that can help fight bacteria that causes odor, itch, and irritation. It offers 2x better bacteria-killing action compared to other feminine wash brands, as it's formulated with Chlorhexidine digluconate.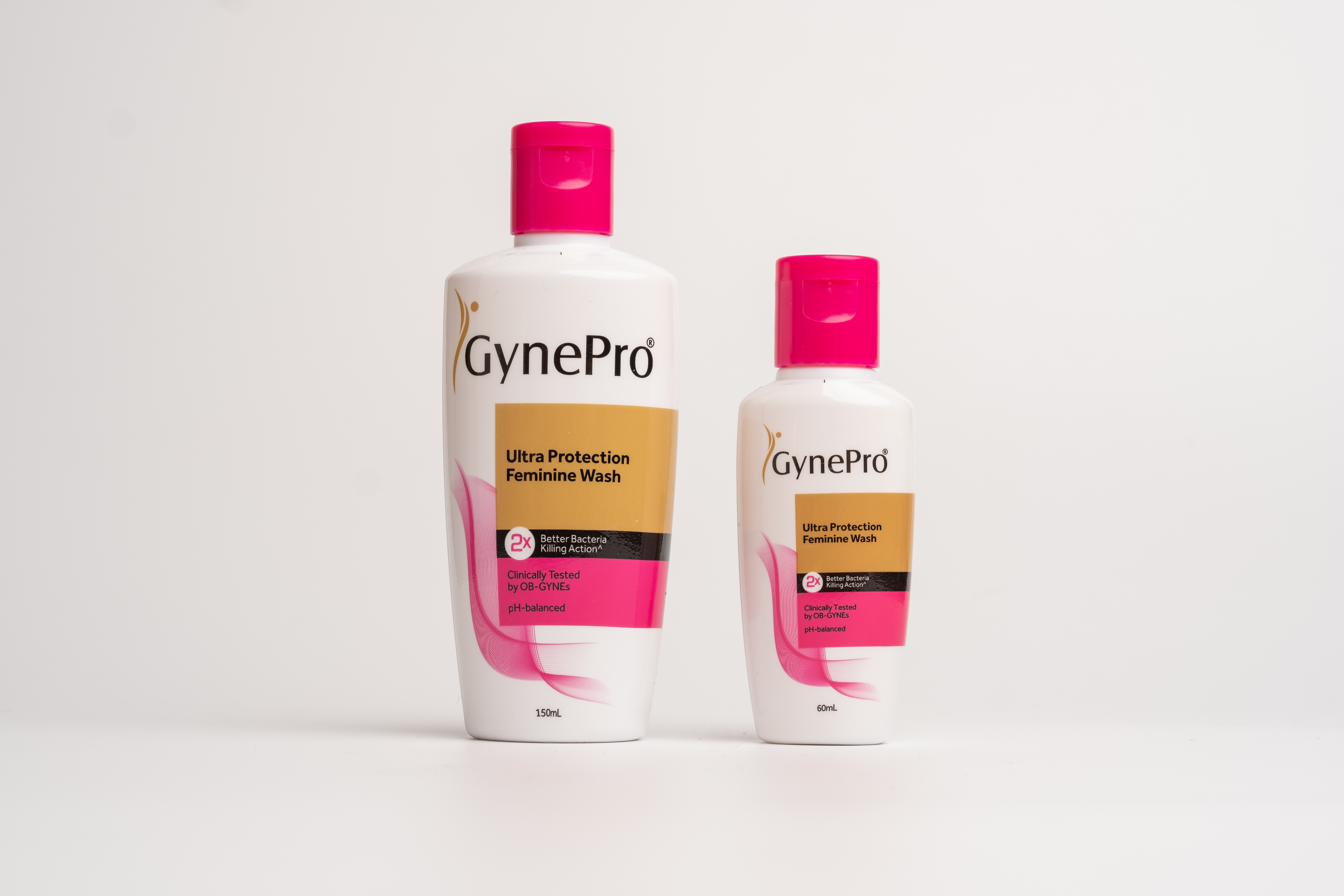 Want to know more about pH Care? Check out this website for more details! pH Care is available in leading supermarkets and drugstores nationwide, and online at Lazada, Shopee, and Watsons.
Learn more about the other potential benefits of GynePro® Feminine Wash by heading to this website today. GynePro® Feminine Wash is available in leading supermarkets and drugstores nationwide. You can also order GynePro online via Lazada, Shopee, and Watsons.