20 Body-Positive Affirmations Real Girls Live By That You Deserve To Hear Today
Here's your daily dose of positivity.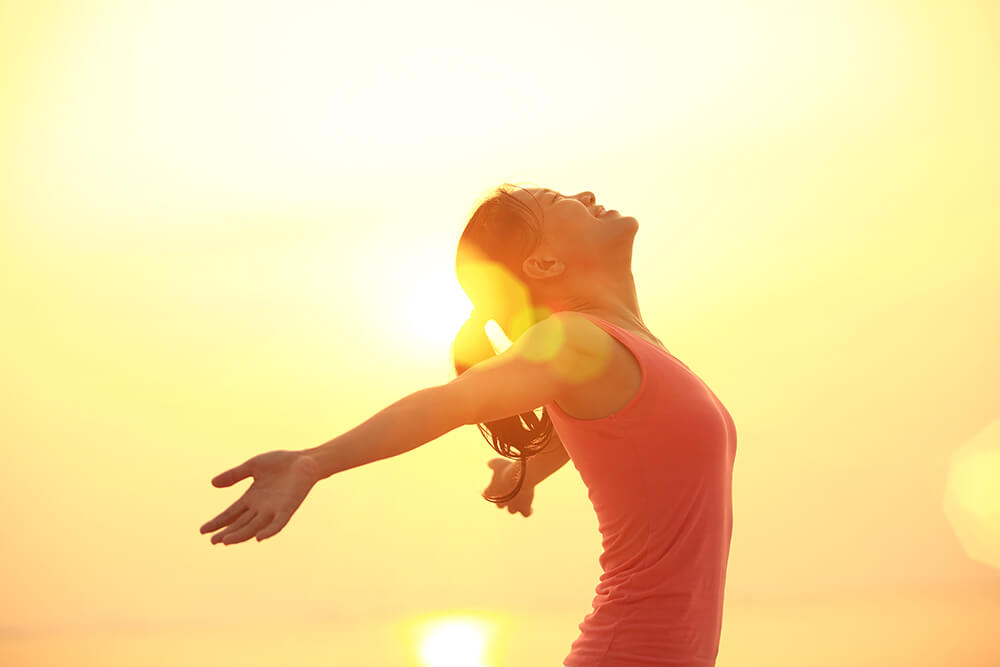 Learning to love one's body is not an easy process for many. And if it has become a habit of yours to nitpick how you look whenever you face a mirror, it's about time you swap your negative thinking about your natural architecture with lighter thoughts that come in the form of affirmations a.k.a. pieces of encouragement you can give yourself.

We get it. Self-talk and giving yourself little compliments feels a bit weird, but hear us out on this one—it's actually been proven to be an effective way to feel better about yourself, and hey, it's free!

So if you're feeling a bit down about your body lately and are in need of a little boost, here are 20 body-positive affirmations from real girls that could help you feel your best today:
"This morning is just as beautiful as you are!"
-Chloe, 18

"Just like the flowers in the garden, you, too, are blooming!"
-Lia, 16

"I am exactly where I'm supposed to be right now. The best is yet to come for me."
-Danna, 19

"Hey, Pretty, your smile looks priceless!"
-Meg, 17

"My mind and my body make up a team that builds my confidence."
-Kathleen, 16

"I am different and unique and that's okay! Not everyone is born the same, so I'm grateful for what I have."
-Tin, 28

"Your beauty does not depend on your weight."
-Drea, 30

"You are healing and you are getting better each day."
-Anina, 26

"You may have thick thighs but it also means you can hold more puppies on your lap!"
-Jessica, 27

"The number on the scale is just a number. It does not define your worth. It does not define your whole existence."
-Joan, 27

"Eat. Food nourishes our bodies. Food gives our body life. Food lets us enjoy life."
-Maria, 26

"I am capable of loving myself and nobody can stop me."
-Lyra, 24

"I am grateful for having the body I have today."
-Bianca, 23

"I am allowed to say 'yes' to what I think my body needs."
-Kate, 22

"I won't let my negative thoughts dictate how I should feel about my body."
-Sara, 25

"I am beautiful and I don't need anybody's validation to see it."
-Kayla, 22

"I will not compare myself to others. My own natural self is great!"
-Dianne, 23

"My body is a work of art."
-Yana, 24

"These arms are made to give comforting hugs."
-Raina, 28

"My body deserves to take a rest every now and then."
-Lori, 29

"I'll be kind to myself."
-CJ, 21

"My body is changing every day, and every day it gets even more beautiful."
-Fran, 28

Knowing the most delicate needs of women of all ages, pH Care understands what you're going through, and we are here to cheer you on!
Boost your affirmation rituals by taking proper care of your body, especially your feminine area, with pH Care. Now formulated with OdorProTech™, our new line of products is enhanced to provide better care for you down there, so you can stay protected from itch and odor-causing bacteria.